Keen Trade Show Booth
Design graphic overlay for debut of Keen's new trade show booth, in 2010. In collaboration with Dan Zimmerman, at Zimco Design.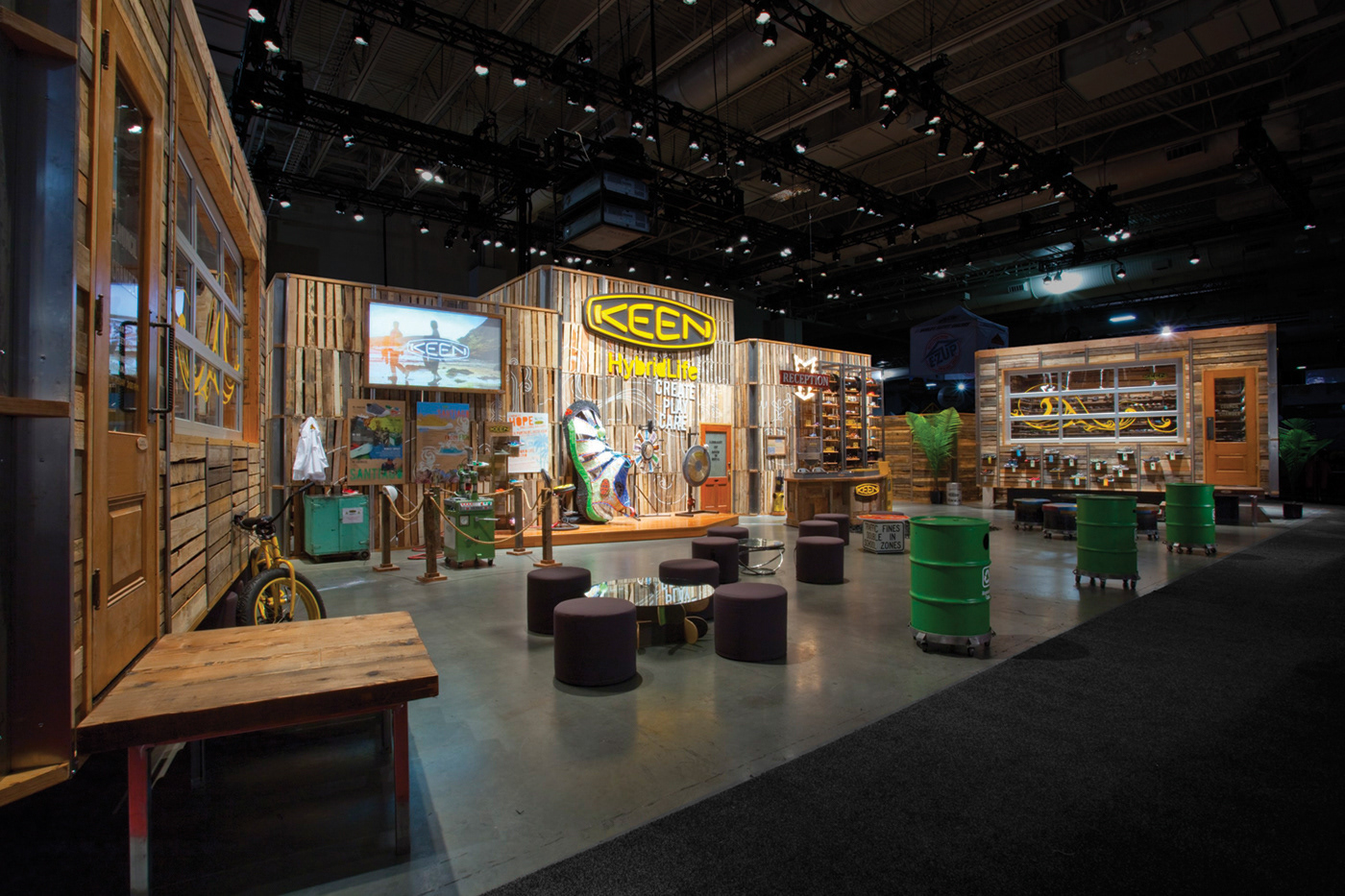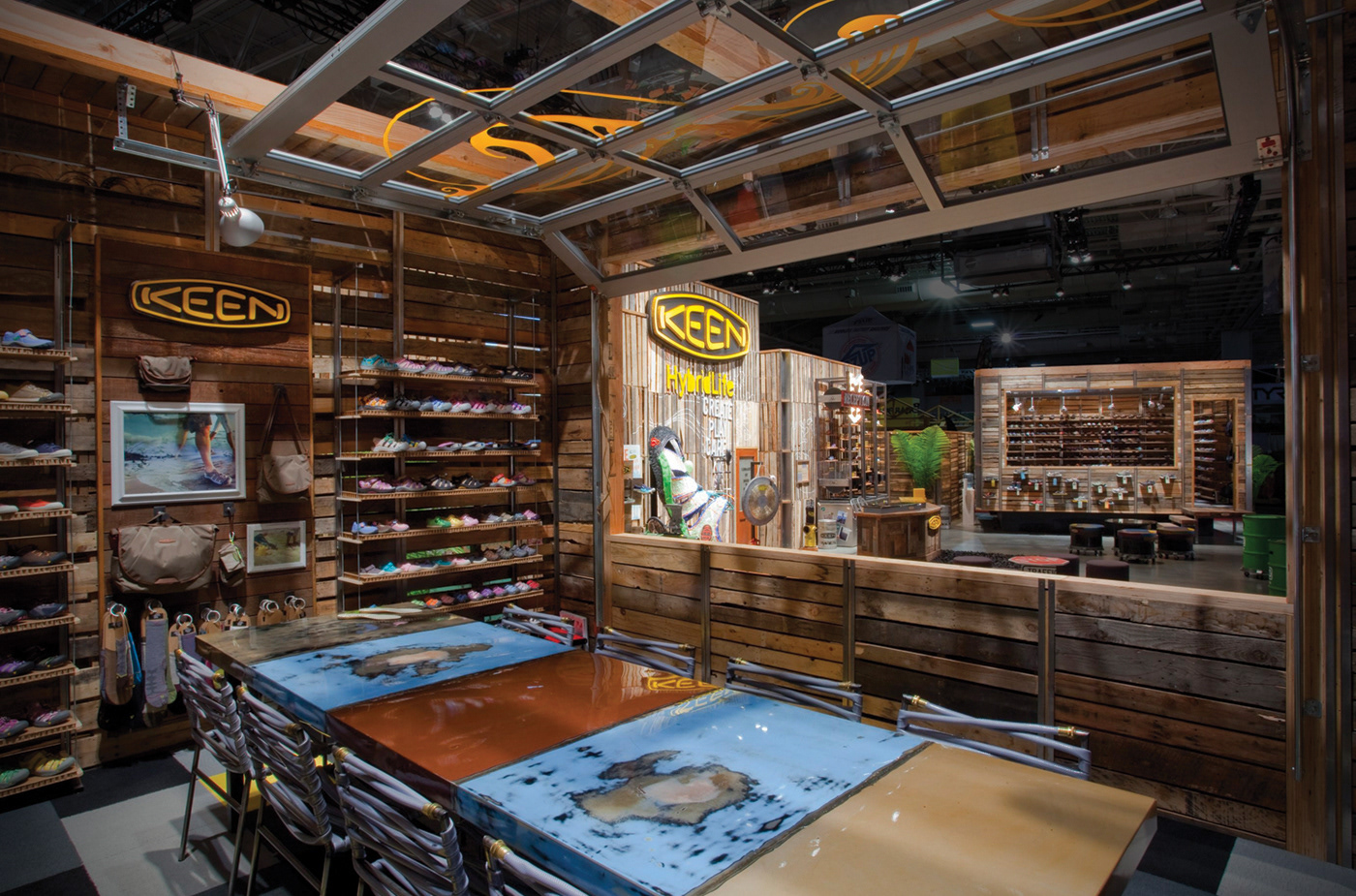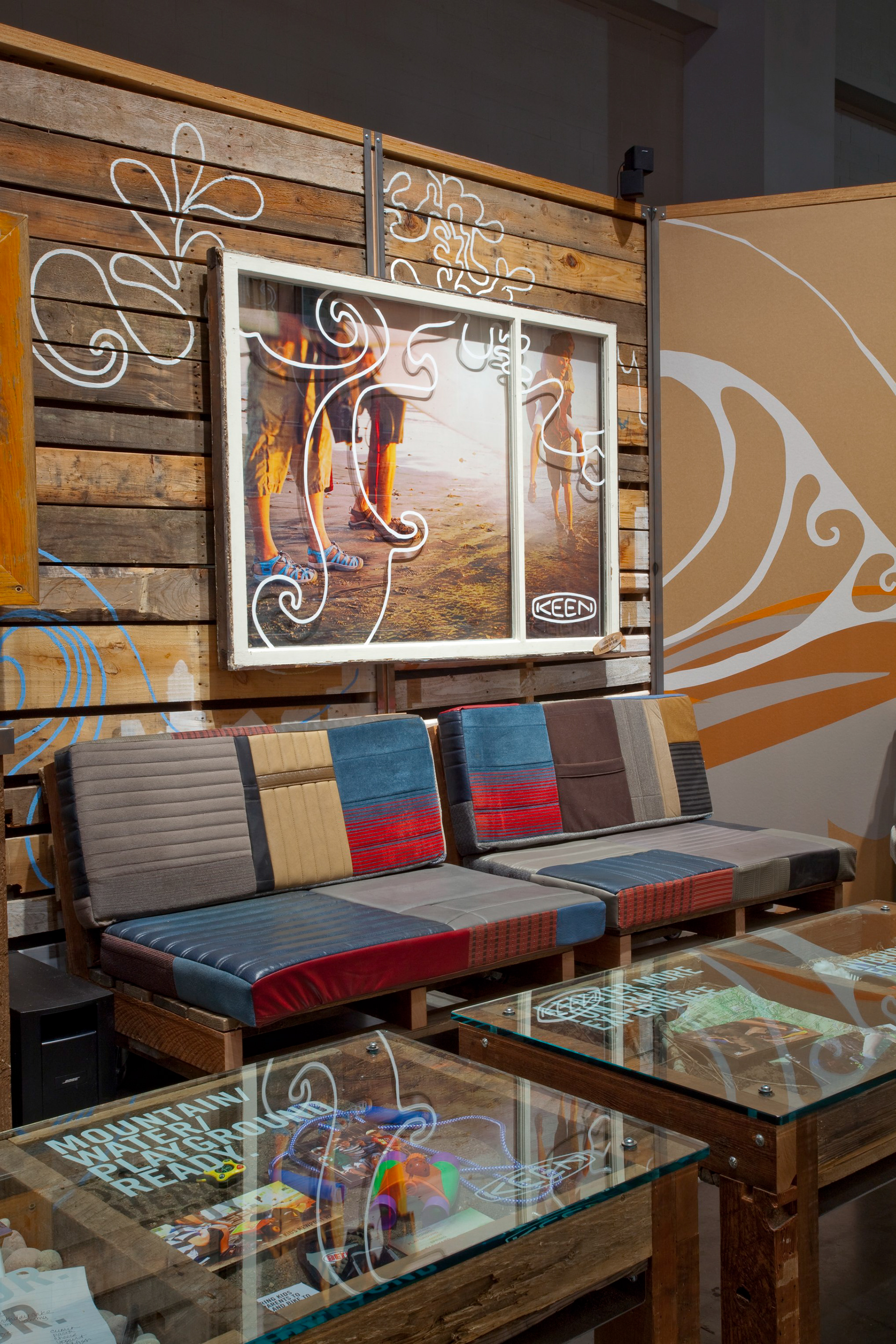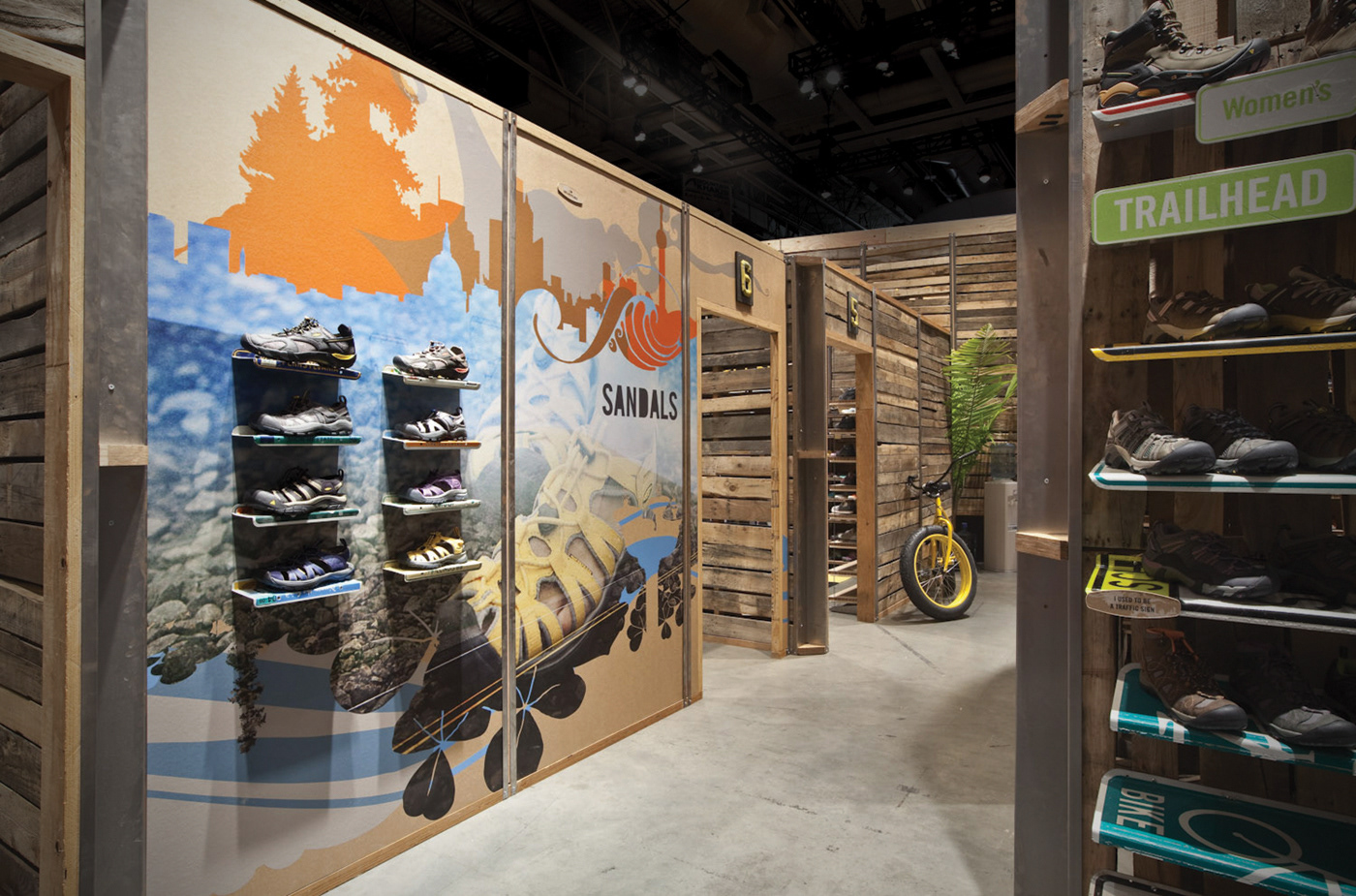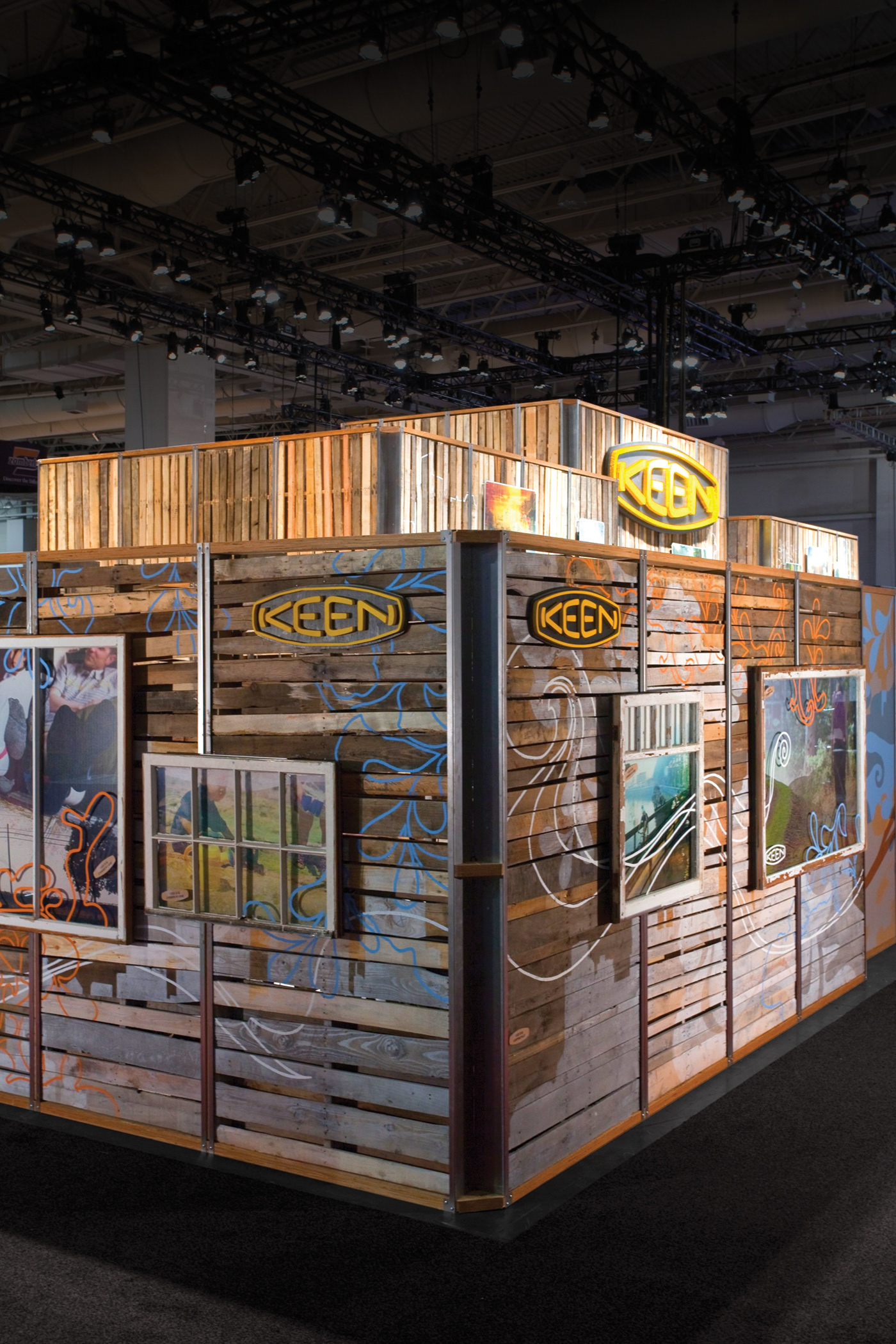 We designed the graphic overlay for Keen's new trade show booth debut at Outdoor Retailer in summer of 2010. Using the brand library of illustrations and photography, we collaborated with a sign painter to paint the graphics directly on the exterior, helped source furniture crafted from recycled materials, framed up the photos with reclaimed windows, and incorporated a signage-inspired graphic language for the product descriptions. As a result, 87% of the booth either used recycled materials, or was recyclable after use. This booth's design won Best In Show at Outdoor Retailer.