Sokol Blosser Print Collateral
Sokol Blosser Winery yearly calendar and gift-giving catalog.
Inspired by a year of austerity, this catalog shows a bright table, set for a friendly dinner party. The catalog uses a metallic silver ink for a bit of glitter, and is designed as a self-mailing fold-out poster, which kept production costs low.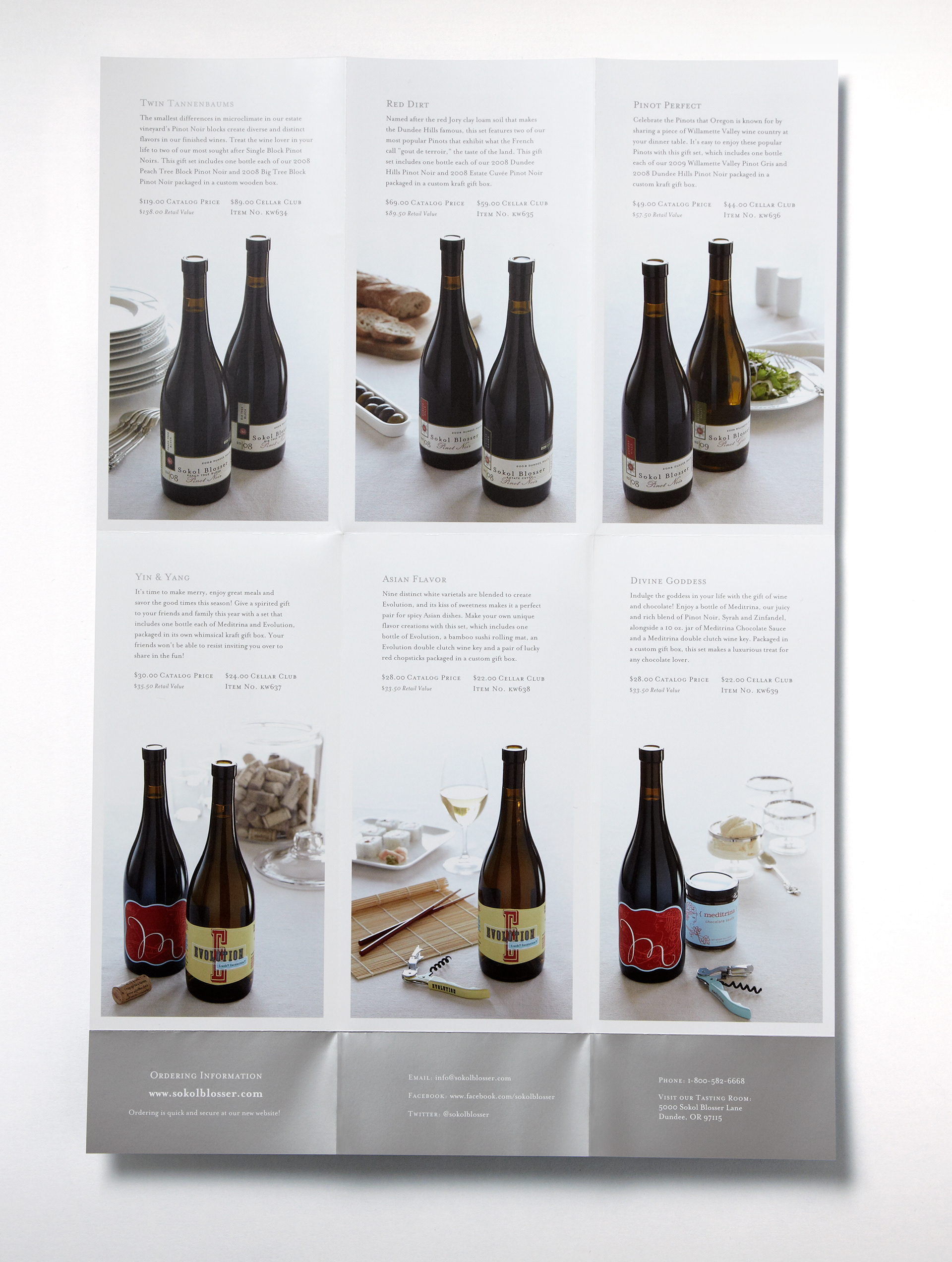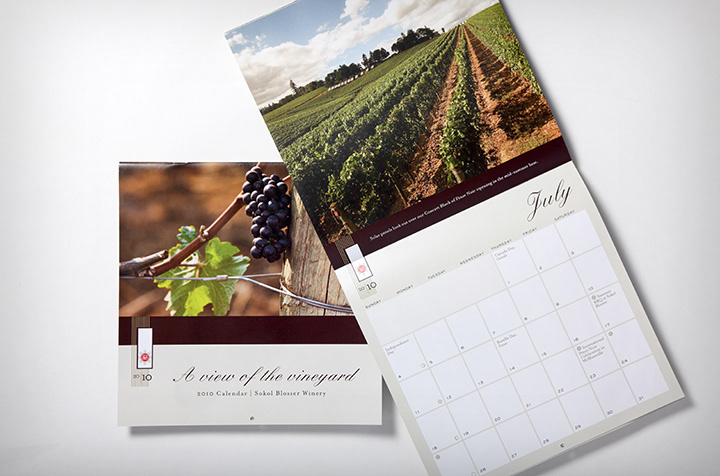 This catalog was a small booklet with a glimpse into a candle-lit picnic. Soil from the winery itself, and warm yellow lighting gave the photography a sense of mystery.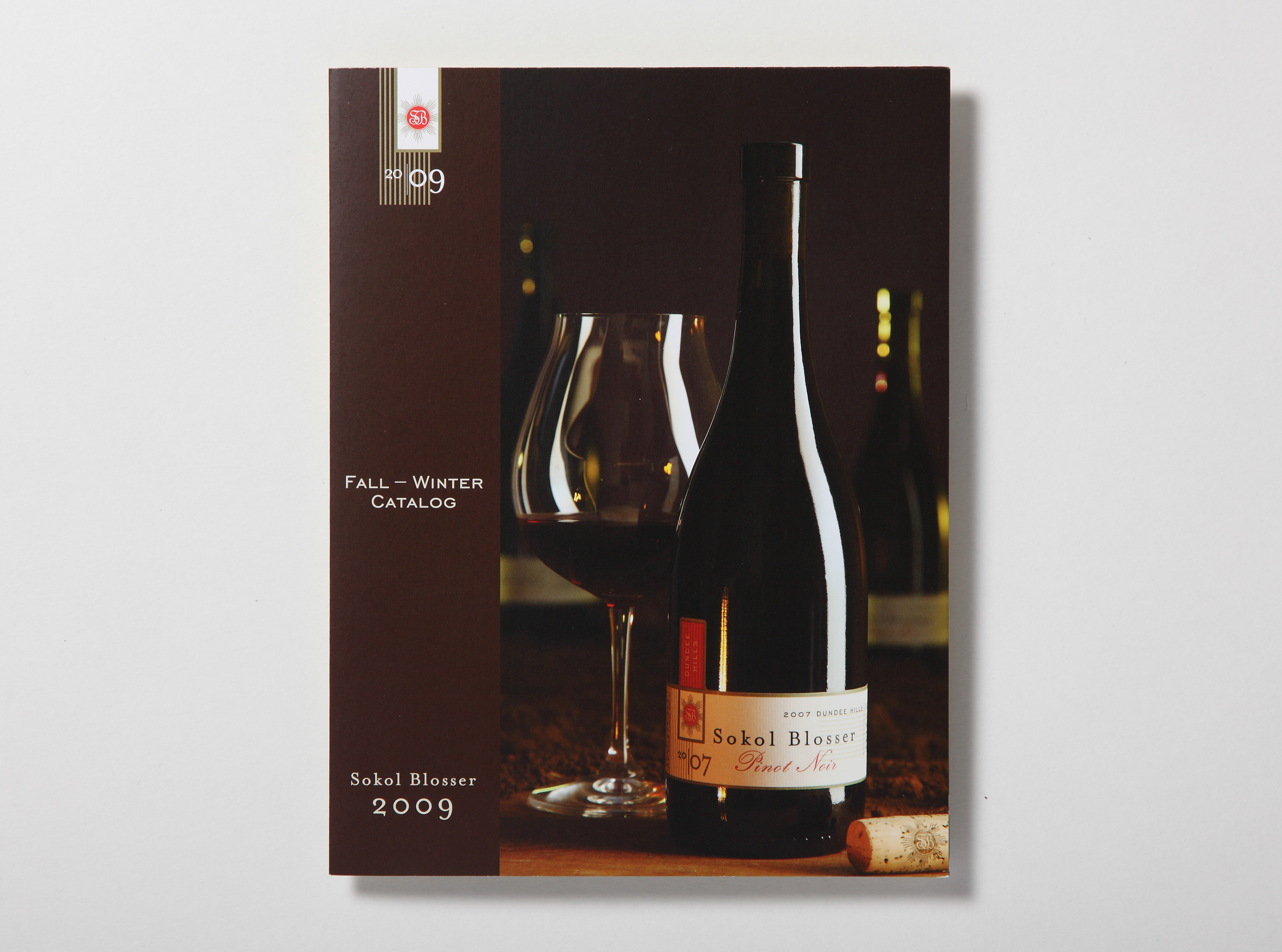 With only a day to shoot in the vineyard, I wanted to show a day in the vineyard, with dawn in January, and dusk in December. The layout alternates between sweeping landscape shots and details of the beautiful grapes themselves. 
Photography by Craig Sherod.