Umpqua Guide to Greatness
A series of books in a slipcase that tell the story of the company's history and culture for an internal audience. In collaboration with Willow Bacon, copywriter.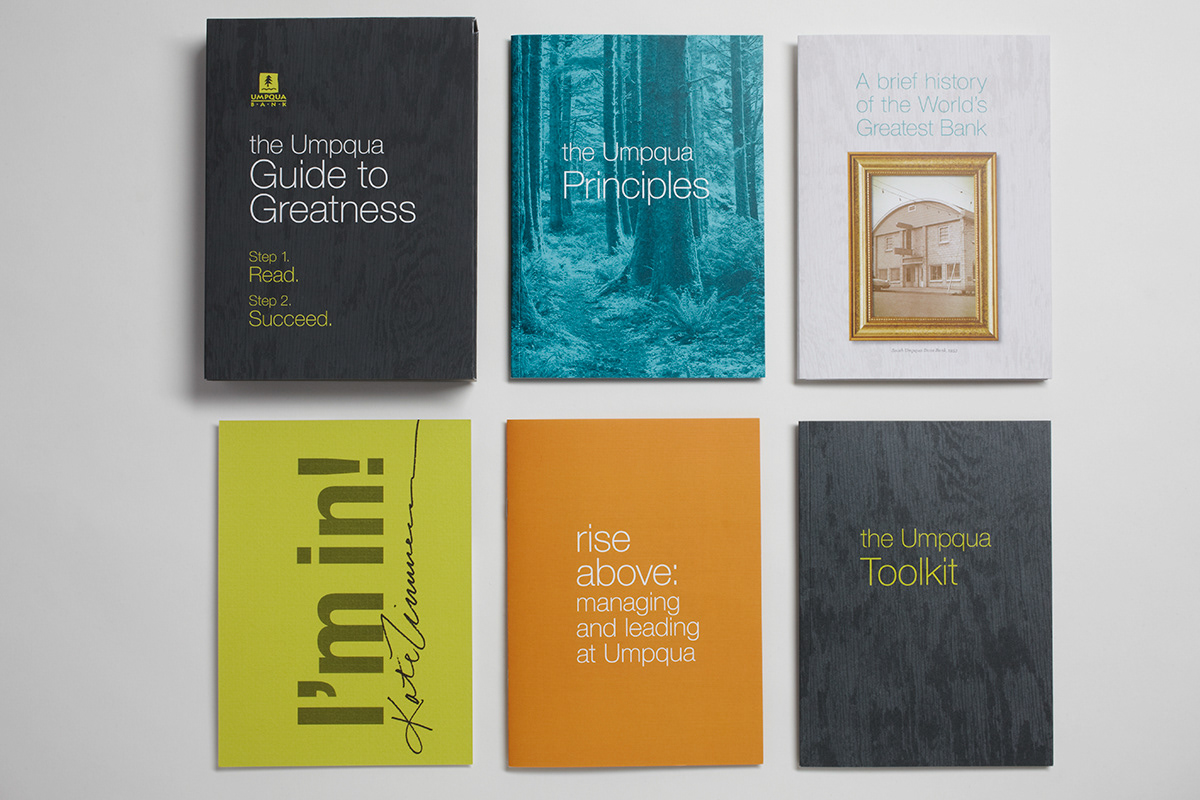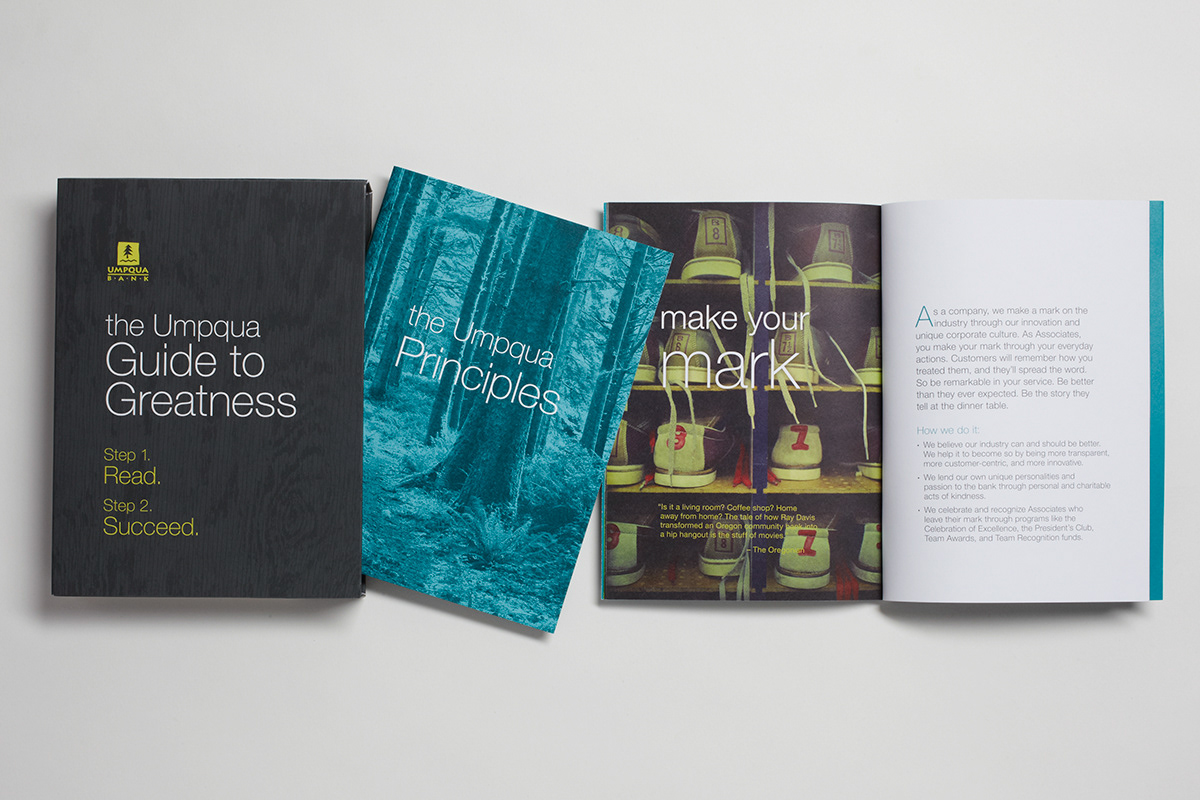 This dark wood-textured slipcase holds a series of five different booklets. The booklets tell the history of the company, outlines a series of "principles" that each associate should hold to, gives a toolkit of the different company perks, encourages managers to be their best, and includes a vibrant "I'm in!" card for each associate to sign their name to, shoot a selfie with, and send in to the culture team to be included in a huge wall display at the main training site. Each book looked and felt a little different; this piece was extremely well recieved, and recieved overwhelming response on the interactive piece.